Clever Contacts encompasses a team of passionate people wanting to make a difference in the world.
We maintain the simple goal of ensuring charities in Australia have an ethical and transparent option for their telemarketing supplier. We do this by forming a partnership with the charities we work with. Our team are a dedicated and mature group of fundraisers who pride themselves on returning excellent results. We've taken a step away from the traditional approach to fundraising calls and actively promote full interaction between our clients and our team.
We are always looking to expand our experienced team, if you are eager to make a difference and be part of a motivating and successful fundraising team, please submit your resume for application.
Recruitment Phone Number: 3465 3199
Telephone Fundraiser Position Advertisement
Experienced on the phones or not, you've stumbled across the best fundraising call centre in Australia.
Integrity, Positivity, Kindness, Teamwork, Effectiveness, Respect, Stability – these are our core values and we truly follow them.
There is no such thing as "admin", our team is either on the phones or in supporting roles to those positions. It's one team and our support staff all worked on the phones at some stage, we always recruit within.
Look up our Facebook page to see the most incredible workplace culture!
Responsibilities:
Outbound and a small amount of Inbound speaking with existing supporters of various charities
Raising vital funds required for the organisations who need our help
Putting supporter care first, not the sale
Requirements:
Resilience and enthusiasm
Positive attitude and willingness to learn and grow
Self-motivated in a team environment
Able to work a nine day fortnight, 75 hours in total
Genuinely passionate in wanting to make a difference
Sweet Stuff:
9 day fortnight – actual work life balance! We do the same number of hours as our previous 10 day fortnight by adding 15 minutes to each quarter and this means we have a short week every fortnight!
1 minute from Strathpine train station and plenty of on-site parking for those who prefer to drive.
Free day care after passing probation (this is next door and near completion. The day care is an initiative to help parents break free of ridiculous day care costs and also help our staff on maternity leave return at a pace they choose.
Full training and ongoing support.
We are proud to pay above award at $28.75 per hour, plus super and also offer a permanent option for those who prefer it.
Free catered lunch every Friday (or Thursday on our short week).
Free breakfast, coffee machine, snacks and frozen dinners.
Current Shift Times (applicants must be looking for full time, 9 days):
10:00am – 7:00pm Monday to Thursday & 10:00am – 6:15pm Friday (Every second week we have Friday off, so finish at 6.15pm on the Thursday)
Phone fundraising is not for everyone! If you've done outbound and dread making calls, save yourself the heartache. The company is amazing, but if making calls hasn't been for you in the past, all the perks in the world won't change that. It does really take a very resilient type of person to do telemarketing, even if it's warm fundraising, we never accept cold call work. The average tenure of our team is about 12 months, meaning we have people here who've done it every day for years. If you're unsure, you'll usually know pretty quick if it's for you!
One of our screening methods is we don't call you – we get stacks of applications, but most never read the ad… We want people who've read this, checked us out and genuinely want to join us help charities around Australia. This means no waiting for a call back, simply call us after 9am weekdays.
When you call, this is for your phone interview and it's the most important step! We're looking to establish if you have a good phone manner and would be suitable for a face-to-face interview. We run training groups most weeks, the call centre has 100 seats so we're always in need of new people.
Please send your resume to recruitment@clevercontacts.com.au and call us on 3465 3199 to speak with one of our recruitment team to progress your application.
The Amazing Causes We Work With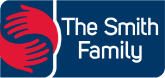 The Amazing Causes We Work With
[carousel_slide id='1662′]